The team here at G Lee Plastering offers public sector, domestic, and commercial clients an impressive array of expert services. They are available across the whole of South Yorkshire, including in Sheffield and Chesterfield. No matter what the circumstances are, we can get the job done. In addition, it will be an excellent standard.
Plastering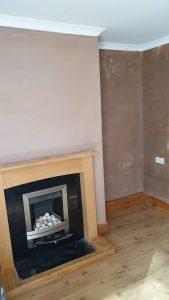 Thanks to their experience, our plasterers are capable of handling various internal plastering tasks. This includes bonding plastering, full internal plasterwork, plasterboard installation, as well as full ceiling replacement.
Plastering the walls of your premises can help you enhance them aesthetically. It is possible to shape or sculpt plaster into all kinds of patterns. Once it dries, you are free to paint it however you choose.
Businesses can benefit from excellent plastering in two ways. To begin with, you can encourage clients and customers to spend more time in your building. Secondly, you can improve the mood of your employees and boost their productivity as a result.
Rendering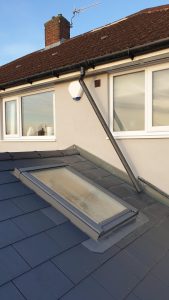 In addition to plastering, we also provide a collection of external rendering services. The list includes a pebble dash effect, Tyrolean finish render, and a full smooth exterior render. We are able to offer a complete damp proofing service too, as well as extra building solutions if necessary.
Arguably the best reason to consider rendering is that it protects your structure. It should assist you in weatherproofing the underlying brickwork. What this means is that no water will be able to perforate through the weatherproof, watertight finish. This is the case no matter the condition of your current brickwork.
Skimming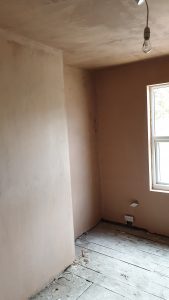 Our company has a lot of experience in the art of skimming too. This is the name we use for a plastering method where we plaster a wall using a layer of thin coat. In most cases, you apply it to an existing surface in order to smooth it and improve the look. This isn't the easiest of tasks, which is why you should leave it to our skilful team.
The white lime layer we introduce to the rough cement is what we call a skim coat. Our plasterers employ numerous techniques to create a smooth surface. When we finish, you can paint the skim coat to make it appear more attractive. Overall, skimming is a subset of the plastering technique.
Lime Plastering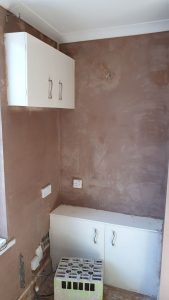 If you require it, you can also take advantage of our lime plastering services. This type of plaster is a combination of lime, water, and sand. It is a traditional material and offers several benefits including letting the surface breathe.
Whether you have a period property and want to stick with lime plaster or have to deal with moisture issues, we can provide the right service. We know what materials we are working with as well as how to use them. As a result you will get a wonderful finish.
For additional information on the services we provide, please call us on: 01246 72 11 08 or 07850622799. Alternatively, you can email us at: gleeplastering@gmail.com. We are sure you won't find a better team of plasterers in the area.