G Lee Plastering is a leading specialist. We commit ourselves to providing the highest quality plasterwork. This focus has helped us to become the best for plastering Dronfield has to offer. We have more than 30 years of experience in the industry. Throughout this time we have worked on an incredible array of projects.
Our services have been based in the centre of the town since the company's inception. As a result we appreciate the character of the local area. Although we have expanded over the years, we remain committed to our primary location. We also offer the same high standards of reliability and honesty.
Always hire a professional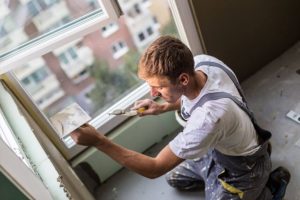 If you need any plastering work on your property, you should hire a professional company. This is regardless of whether it is a new build, property upgrade or repairs to a damaged wall or ceiling. It may seem easy but it takes a great deal of skill and experience to produce consistently even finishes. It is even harder to work on properties with unique dimensions. Hiring a true property tradesman guarantees a great finish and smooth walls and ceilings.
Plasterwork is an essential part of every property. It protects walls from damage and creates an easily manageable surface that is simple to decorate. High quality finishes increase the strength of walls and ceilings. They can also be used to create unique architectural designs such as patterned ceilings.
Look no further for plastering in Dronfield
G Lee Plastering is proud to offer high quality services at affordable rates. We believe in producing quality work that doesn't cost you a huge sum. Customer care is also something we take into account. This has shaped us into a reliable and efficient company. When you need plastering Dronfield has nobody better to work with than us.
Give us a call and we will provide free advice as well as a cost estimate. You can reach us at 01246 72 11 08 or 07850 622 799. We look forward to hearing from you.