G Lee Plastering is proud to be one of the premier specialists in our field in the region. Our team have excellent experience and can cater for all kinds of private as well as public customers. We offer a high quality service as well as the guarantee of a fantastic finish. If you want to work with the most reliable team for plastering Sheffield has to offer, choose us.
Great plastering is better for decorating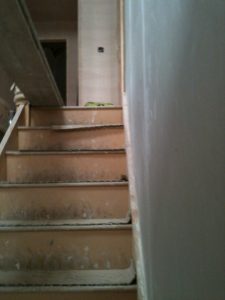 Plaster is a common building material. It is used to protect and improve the strength of internal walls as well as ceilings. Also, it is useful as it facilitates ease of decoration by creating a smooth surface to be painted and wallpapered. It is a specialist skill though and takes a great deal of time to master. If you require any plasterwork in your property it is important to seek the services of a professional company.
Over the past thirty years we have developed the skills of our team, gathering a great deal of experience and knowledge. This has helped us secure our position as reliable specialists. Our reputation has also resulted in a great deal of business thanks to glowing customer recommendations. We can plaster all types of property. Our team offers services for both new builds, property upgrades, and even offering repair work to fix damaged walls. We work in the domestic, commercial, and public sectors.
Using the best materials
Our team take great pride in their work. We strive to offer the highest standards of workmanship. To achieve this we make sure they only use the highest quality plasters available. This quality guarantees a great finish that improves the stability of walls and ceilings. Our plasters are durable and abrasion resistant. Furthermore, they create the perfect surfaces for you to decorate.
If they have any queries regarding plastering Sheffield based clients can call 07850 622799 or email us at gleeplastering@gmail.com. We will offer tips, advice and information. In addition we can provide a quote for any kind of job.