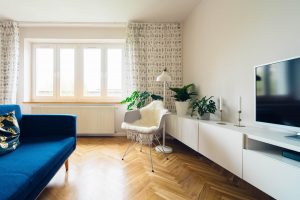 We have a team of professional plasterers who can take on a huge number of internal plastering jobs. This includes full ceiling replacement, skimming, plaster board installation, and full internal plasterwork. Whatever the job, we will achieve a great finish for you.
When you are thinking about using this service for your ceilings and walls, you need to make a series of considerations. As plasterers, we enhance the home and walls with a few polished layers. Moreover, we can decorate your surface, ceiling, and walls with real finishes. You need to decide what kind of finish you want, and also how the environment will affect the plaster. Then we can offer the perfect service.
Our plastering work
The techniques we use will get the perfect look for your property. If you plan on painting, we can ensure the wall is coarse enough to hold the paint but still has a smooth look. However, it is possible for plaster to have a host of finishes. To know which ones suit your taste the most, you need to know what they are. Examples of plastering include:
Scraped finish: To achieve this, the plasterer will scrape the upper coat using a steel blade once it starts to dry.
Smooth cast: For this, mortar needs to ideally be in the ratio of 1:3. Generally the plasterer will use fine sand as well.
Pebbledash: Here, the mortar ratio is 1:3 again, and the plasterer will paste pebbles of sizes between 10mm and 20mm on the upper surface.
Roughcast: With this coarse aggregate is added to the mortar to give it more texture. This is preferable for exterior walls.
Sand faced: This involves two coats of plaster. For the initial coat, the mortar ratio is 1:4. With the second, it is 1:1. Last but not least, a layer of sand adds to the upper coat.
The benefits of plastering
Now that you know about the different finishes, you should know what the advantages of plastering are. One of the main benefits would be the decorative appeal. When you have your ceiling and wall plastered, there are a myriad of options available to you to augment the decor by introducing all kinds of finishes.
Durability is another benefit. When you compare to dry walls, plaster ones are considerably more durable. As a result they have greater longevity. If there is ever any damage to your surfaces, it is usually easy to repair them.
Contact us
If you require this service, you can contact the team here at G Lee Plastering by phone or email. The address is gleeplastering@gmail.com and our number is 01246 721108.