Every plastering and rendering job deserves to have the best people working on it. Our company makes this a reality by providing the most skilful plasterers Sheffield has. With experience working on so many exterior and interior surfaces, we can provide the results you are looking for.
In building construction, professionals use many different plaster finishes. One of them would be the smooth cast plaster finish. To acquire this, you need to use mortar and have it in the ratio of 1:3. In addition, you should take fine sand to get the mortar prepared. To spread said mortar, the most appropriate tools would be a wood or skimming float. If all goes well, you should obtain a smooth and level surface.
Rough cast plaster finish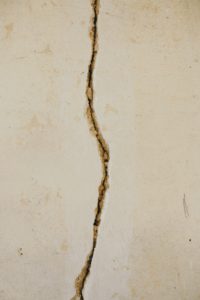 Another option is rough cast plaster. One other name some people use for this is spatter dash finish. The mortar used to acquire these finishes includes coarse aggregate in addition to sand and cement. The ratio here is around 1:1.5:3. As for the size of the coarse aggregate, it is between 3mm and 12mm. You take a huge amount of mortar via trowel. From there, you dash it onto the surface. Using the wooden float, you level it. Normally, you would use plaster like this for exterior rendering but some people use it inside too. If you require the most competent plasterers Sheffield has, please give our team a call.
Sand faced plaster finish
There is also sand faced plaster finish. To obtain this, you require two coats of plastering. For the first one, you should aim for a 12mm thick cement sand mortar layer in 1:4 ratio. Provide the first line in zigzag lines. When you finish here, allow it to cure for seven days. With the second layer, it should be 8mm thick with sand and cement, and a 1:1 ratio. Next, use a sponge to level the surface. Last but not least, get some sand and screen it to acquire a uniform grain size. You apply the screened sand on the second coat with one of the two floats mentioned earlier.
Pebble dash
This demands a 12mm thick mortar layer with sand and cement. As for the ratio, it needs to be 1:3. Following the plastering, you dash pebbles of sizes between 10mm and 20mm. Next, you press them into the plaster exterior by slowly using a wooden float. Once hardened, they remain in place to provide a nice finish.
Plasterers in Sheffield with the right skills
At G Lee Plastering, we provide our services to commercial, domestic, and public sector clients. We strive to compete all projects to an excellent standard regardless of the type of finish the client wants.
Thanks to our team of the greatest plasterers Sheffield has, we always satisfy our clients. Please consider contacting us if you also require our services.