When they need plasterers, Sheffield residents tend to ask for us. They do so because they are aware of our reputation for offering quality services. We always aim for top tier results. This way, clients receive the greatest value and plasterwork that will last. In addition to serving the main city, we work in the locals towns too.
Coloured render is the name we give to a series of contemporary external rendering products. What it is exactly is a product that you mix with colour pigments. The outcome is that the renders have colours all the way through. As a result it is not just applied as the top coat like with classic rendering.
The benefits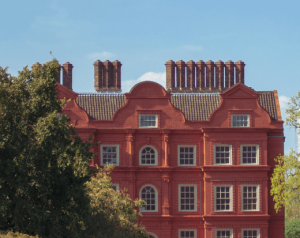 This form of render comes with several advantages. These will differ depending on your chosen product. However, one benefit regardless of the colour is low maintenance. You won't need to paint anything unless you want another colour later.
In addition, the renders contain extra polymers too. This makes them more robust with better weather protection. Certain silicone based goods have augmented water proofing as well. This can repel water while still enabling the property to breathe.
Monocouche render
This is one example of coloured render. It is cement based and has a colour pigment through it. Monocouche comes from the French word for single layer. This is because it is a single coat render for block or brick work. However, in some cases, you will have to apply an undercoat.
It is possible to apply this high calibre render by machine or hand. The finishing touches involve scraping back to leave a flat, crisp finish, one that looks superior to standard rendering. Contact us if you require the greatest plasterers Sheffield has to offer.
Silicone render
There are also silicone based coloured products. These have a formulation that includes silicone water repellents. The idea is to enable water vapour to move through your render. The property can breathe this way while also having a water repellent exterior. The latter leaves the surface dryer, making it more resistant to algae.
Resin or acrylic render
These render systems are flexible, durable, and weather resistant. Usually, people use them on render board set ups. It is also possible to apply it onto masonry directly if necessary. Similar to silicone and monocouche renders, you can finish it with a choice of textures. The main advantage is it is less vulnerable to cracking too due to being flexible.
Quality finishes thanks to the top plasterers in Sheffield
At G Lee Plastering we guarantee a quality finish with all of our services. This way, we can easily assure clients that they are working with people who can do the job well. We have many years of experience to draw upon too. As such, our people have all the skills necessary to do various jobs.
So, if you need help from the foremost plasterers Sheffield has, please give us a call. We can offer advice about different types of rendering and a quote for any kind of service.